Cosmi semiautomatic
Superleggero

titanium
Superleggero Titanio (SLT) is the top of the line for Cosmi guns and the utmost expression of titanium technology.
This model was over 20 years in development and optimizes the qualities of lower weight and higher resistance to normal wear and tear. The SLT uses titanium in the receiver and internal mechanical parts. This results in a reduction in weight of over 700 grams compared to the steel model.
The SLT 12 gauge weighs less than 3 kg with ribless barrel. Despite this light weight, the perfectly balanced Cosmi system keeps recoil featherlight.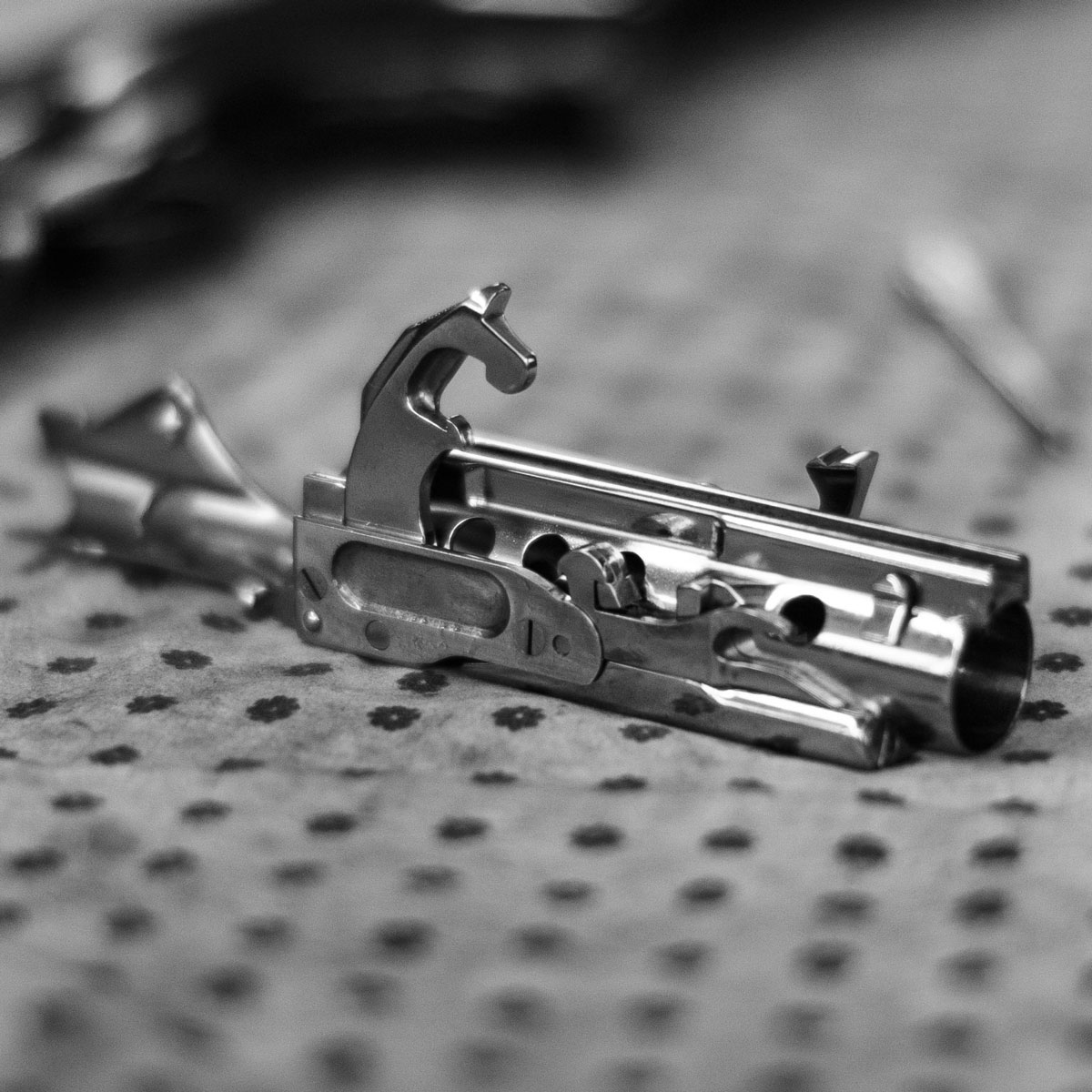 The Cosmi S.L.T is available with a new Bohler Maraging steel barrel, a material that was developed for aeronautical applications. Among its characteristics are extreme elasticity, high resistance to cracking and corrosion and excellent polishing properties, without friction.